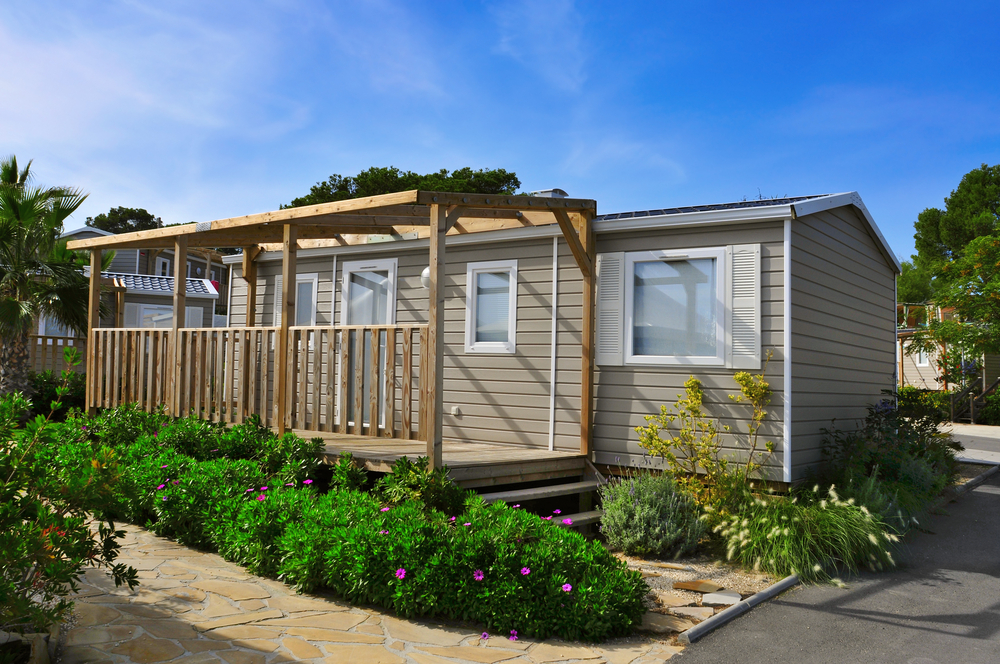 Are you looking to rent a mobile home? Due to the lack of space and rising demand for places to live, choosing a manufactured home is becoming more common among U.S. residents. Governments across the country are supporting people renting mobile homes, as it provides a solution to the homeless problem that exists in many states.
If you are struggling to afford rent on a normal brick and mortar house or apartment, then it's worth considering renting a mobile home. Most people think that mobile homes are located in trailer parks, but this isn't the case. Now, manufactured homes can be found stand-alone or on the land of other people's properties.
For some people, having a manufactured home will always be their top choice. This is because more space is often available and people like getting more bang for their buck. There are often more luxurious options in the form of a mobile home than one could get afford in an apartment.
So, if you are considering renting a mobile home as your primary residence, what do you need to know?
Options for Renting Mobile Homes
If you have decided on a particular area that you want to live, you should probably have a look at the trailer parks in that place. Your three options for renting will be as follows:
a) Rent a mobile home and lot from a trailer park owner directly;
b) Rent a mobile home in a park from another owner; or,
c) Rent a mobile home on private land, either from someone you know or the owner of the land.
How Much Will it Cost?
The main reason many people choose to live in a manufactured home is to do with the costs. Of course, prices vary from state to state, but renting a mobile home and a lot in a trailer park can start around $300. It can go up to $1,000. When you consider that the average apartment rent in the U.S. works out at around $1,200, it's easy to see the monetary value.
Add to that the likelihood of having much more space than your average city apartment. Since you are separate from your neighbors, you get more privacy and less noise pollution too.
Wherever you are, you will need to pay for extra services such as utilities, tv, and internet. If the mobile home you're looking at is in a park, check if there are any fees related to maintenance or the upkeep.
Decide what your budget is before you start looking. This will save you time and also stop your heartache from looking at things that you can't afford. Around 25% of your earnings per month should be a good ballpark.
Types of Mobile Home
In parks, you'll find two basic types of mobile homes. On private properties, there are sometimes different options now, as the idea of tiny homes becomes more popular. However, usually there are single-wide homes and double-wide mobile homes. A single-wide home usually less than 18 feet wide and less than 90 feet long. Double-wide mobile homes are usually installed in two parts, and while they are bigger, they also weather better.
Most Popular Areas
Living in manufactured homes is a way of life in certain states. Standards in their building mean that you can easily live in a mobile home all year round now, but places that have more temperate weather have larger populations living in mobile homes.
Michigan is the most popular place in the country to rent a mobile home, with Texas next on the list and Florida close behind there. Demand is extremely low in places such as Washington, Rhode Island, and Massachusetts but you can find some creative options there.
How to Find Mobile Homes for Rent
When you have decided on an area and budget, then the real hunt begins. Join up any groups that you can find on Facebook or other social media sites. Follow people that specialize in renting out mobile homes.
It's becoming quite common for people to rent manufactured homes on the land of their family or friends. However, remember that they must have the correct permission and license to have the home on their land; otherwise, you might find yourself homeless. In a situation such as this, you have very few rights.